Corning Thunderbolt 3 Optical Cable (5m – 50m)
Thunderbolt 3 Optical Cables by Corning connect computers and devices at incredible speed and over longer distances (up to 50 metres).
Corning cables are thin, light and remarkably tough. Optical Cables by Corning can be bent, squeezed, and tangled.
The Corning cable can only be used between a Thunderbolt Host and a Thunderbolt device (target) or a Thunderbolt3 powered device to another Thunderbolt3 powered device. The through/out port (known as the downstream port) of the Thunderbolt Device will carry any data that Thunderbolt devices pass through from the host.
(Please note this product is non-returnable unless tested as faulty, please check compatibility before purchasing).
£410.04 – £532.00
Description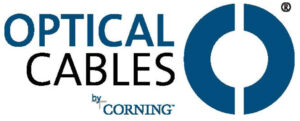 Corning Thunderbolt 3 cables are superior quality data cables available in long lengths from 5 metres up to 60m, without any loss of performance or connectivity.
Corning cables are the premier solution for video pros and others who demand the maximum in data speed.
Corning Thunderbolt cables are perfect for the demands of the production and broadcast industry.
Thin
Light
Tough (can be bent, squeezed and tangled).
Up to 50% thinner and 80% lighter than copper cables.
Additional information
| | |
| --- | --- |
| Manufacturer | Corning |
| Thunderbolt Cable | 10m, 15m, 25m, 5.5m, 50m |