SymplySPARK Desktop 8-Bay Thunderbolt 3 RAID
Fast, affordable, personal desktop RAID. The better choice in affordable, fast, reliable, and portable RAID storage for media professionals.
Built to order ~1-3 day lead time.
Lightweight, portable, and rugged design that comes with its own high-quality, impact resistant wheeled transport case
Whisper quiet < 45dB, ideal for desktop use
Eight hot swap drive bays with your choice of popular capacities from 48TB to 144TB
Multi-Actuator hard drive configuration with 112TB capacity and extreme performance
Only enterprise-class hard drive used in every SymplySPARK to deliver consistent reliable performance
Dual Thunderbolt 3 ports for highest throughput, daisy chaining, and fast device charging
Advanced field serviceable design for maximum up-time
Fast, reliable RAID 5/6 Protection to prevent content loss and keep you working even in the unlikely event of a drive failure
Supported by the Symply five year warranty and free lifetime and online support by trained media professionals.
£4,318.80 – £9,478.80
Description
If you've been looking for a personal storage solution designed to deliver outstanding performance and reliability for media applications, you just found it! And with Symply you get personalized support when you need it from knowledgeable media and entertainment professionals.
SymplySPARK was designed to ignite your creativity by delivering consistently high throughput and low latency with plug and play convenience so you can do what you do best and not worry about managing your storage. SymplySPARK is ideal for media workflows in post production, on-set, VFX, graphics, delivery, and in-house creative.
Performance in RAID 5
Benchmark read/write speeds when configured in RAID 5.
SymplySpark
AJA (4092×2160 4K-2160, 16GB, 10bit): Read (1618 MB/s) / Write (1639 MB/s)
Blackmagic: Read (1711 MB/s) / Write (1625 MB/s)
SymplySpark XT with 14TB Multi-Actuator HDDs (only available in 112TB)
AJA (4092×2160 4K-2160, 16GB, 10bit): Read (2336 MB/s) / Write (1896 MB/s)
Blackmagic: Read (2240 MB/s) / Write (1751 MB/s)
ATTO DiskBench: Read (2952 MB/s) / Write (1977 MB/s)
As a key component of the SymplyFIRST family of products, SPARK integrates seamlessly with the SymplyNEBULA cloud service, SymplyPRO LTO products, and SymplyADDR Thunderbolt PCIe expansions. Either on its own or part of Symply enhanced workflow the SymplySPARK stands out.
When designing the product, we tapped some of the top development and manufacturers around and worked with media industry professionals to add the features and capabilities media professionals require. From simple things such as making the system more compact and lighter than other systems on the market using high quality steel, alloys and composites and adding a carry handle, to optimizing it for the new generation of multi-actuator hard drives that deliver SSD-like performance at a fraction the cost, and shipping in a wheeled hard case. All around the SymplySPARK was made with content creators in mind.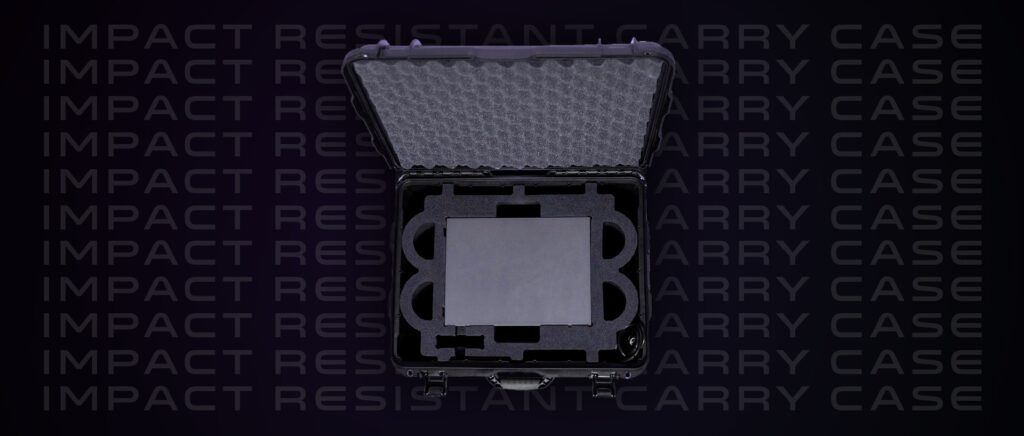 Multi Actuator Technology
We also know how important deadlines are – time is money, and nothing is worse than missing a deadline due to equipment failure. Beyond hard drive hot swap-ability, the SPARK allows fast replacement of fans and power supplies. No need to send the system back with your valuable content on it or wait for an exchange system to arrive. The optional SymplySAM (self-assisted maintenance kit) comes packed in its own transport case with full instructions that have you back up and running in minutes. And if you ever need it, professional Symply support is just an email or phone call away.
Specifications and Features:
Capacities: 48TB, 80TB, 112TB, 144TB & 112TB XT.
Number of drive Bays: 8
Kensington Lock: Yes
RAID Level Support: 0, 1, 5, 6, 10, JBOD
2 x Thunderbolt 3 (Daisy Chaining and Device Charging)
Dimensions (L x W x H): 24x15x31.8 cm
Weight: 10.7 KG
Field swappable HDD, FAN and Power supply: Yes
Drive Locator Pin: Reduces risk of damage during transport
Mechanical Shock Test In protective case supplied: 250G/2ms
Warranty: 5 Years
Additional information
| | |
| --- | --- |
| Manufacturer | Symply |
| Capacity | |
| Interface | |
| Power | Mains Powered |
| RAID Modes | JBOD, RAID 0, RAID 1, RAID 10, RAID 5, RAID 6 |
| Warranty | 5 Years |
| | |